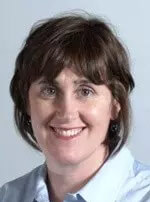 Franchise Operations Consultant
iFranchise Group, Inc.
Ms. Conroy has consulted with more than 100 companies preparing to franchise. This work has included writing franchise operations manuals that reflect the standards, best practices, and operating procedures for successfully running a business, as well as consulting on best practices and operational efficiencies. The businesses with which Ms. Conroy has consulted are found in the restaurant, real estate, advertising, entertainment, fitness, and education industries, as well as those offering specialized services.
Throughout her career, Ms. Conroy has been training individuals and developing training materials. She spent more than six years in teaching and training roles both domestically and internationally. She has additional experience writing curricula and examinations for schools, testing companies, and state agencies. Ms. Conroy's works have been published through Loyola University Press, Riverside Publishing, St. Mary's Press, and the State of Georgia.
Ms. Conroy enjoys the variety of work she encounters in franchise consulting and brings her own wide range of experiences to the table in assisting clients. The partnerships that are forged with her clients help her to clearly convey precisely what the roles and responsibilities are for successful franchisors and their franchisees.