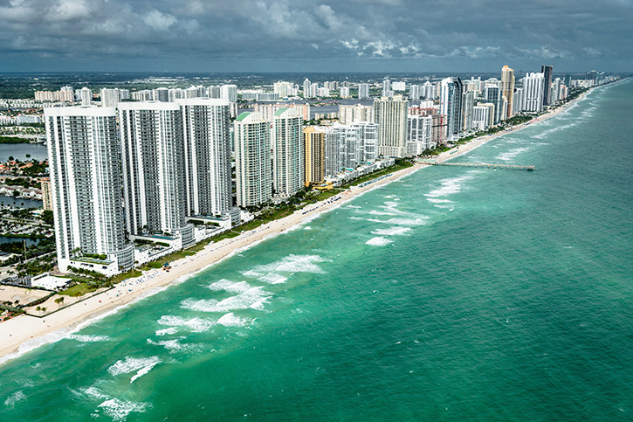 Franchise consulting and program development for businesses in the Miami-Fort Lauderdale and Boca Raton, FL area.
Our franchise consultants in the Miami / Fort Lauderdale / Boca Raton areas in Florida develop custom strategies for new or existing franchisors to maximize unique strengths, seize opportunities, and achieve specific objectives. Growing a business through franchising requires an understanding of unique market challenges, in Miami-Fort Lauderdale, Boca Raton, and beyond, to provide an individualized solution geared toward achieving your full growth potential.
Referred to as the gateway to Latin America, the Miami-Fort Lauderdale area, along with the Boca Raton area, is a major tourist destination known for its beautiful beaches, cultural districts, historical sites and multi-cultural cuisine. This extremely dynamic market also attracts entrepreneurs due to Florida's pro-business environment and extensive representation of multinational companies from Latin American and Caribbean nations. In fact, it's economy is the fourth largest in the United States, and one of the biggest in the world.*
Understanding which unique local conditions affect aspects of a business' success is imperative to the success of a franchise expansion strategy. When starting a new program, most franchisors focus on selling franchises in markets close to home and grow outward in concentrated circles. Our franchise consultants have extensive, hands-on experience in franchise development and sales marketing for Florida-based businesses; we know how to take the best of your business regionally, nationally and beyond.
For businesses looking to develop a new franchise program, an iFranchise Group analyst will first provide you with objective advice about the franchisability of your business. This includes an assessment of whether franchising is the best option for you, as well as an understanding of the process (and all the costs) involved in franchising.
Whether you are a company seeking to franchise a business or a company already franchising, our franchise consultants in the Miami-Fort Lauderdale and Boca Raton areas bring decades of experience to franchise development and implementation efforts. They have held senior management positions at franchise companies across a wide variety of industries and have built some of the world's most successful franchise brands. They are prepared with extensive real-world knowledge to help with your initial franchise needs, ranging from the development of your strategic plan, operations manuals, quality control tools, and marketing strategies and materials.
Call us at (708) 957-2300 to speak to a franchise consultant and see how we can help.
iFranchise Group – Miami / Fort Lauderdale, FL Office
110 E. Broward Boulevard, Suite 1700
Fort Lauderdale, FL 33301
*(Source: Enterprise FLORIDA.com, Florida's Economy).