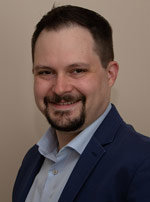 Franchise Feasibility Consultant
iFranchise Group, Inc.
Pete Crain brings experience across the television retail, eCommerce, and software as a service (SaaS) industries to iFranchise Group and its clients. Prior to joining iFranchise Group, where he provides front-end franchise feasibility analysis services for potential clients, Mr. Crain's career had centered on client success through account management, and serving as a liaison to recognize the needs of clients and provide solutions based on products and services he represented.
During four years at QVC, Mr. Crain worked on teams in several buying departments that focused on vendor relationship management, purchasing, and product development. He was instrumental in the introduction of successful product lines such as Beats by Dre, and helped to manage accounts that averaged $400 million per year with well-known brands such as Dyson, Shark, Rowenta, and Oreck.
Mr. Crain was also an integral team member at Libring, a SaaS analytics start-up company based in Cambridge, Massachusetts. As the company's sole account manager, he sustained relationships with over 40 individual client accounts from top software companies across the gaming industry. In this role, he developed Libring's customer success strategies and contributed to client growth and acquisition.
Mr. Crain holds an MBA from the University of the Sciences in Philadelphia and a Bachelor of Music from West Chester University.