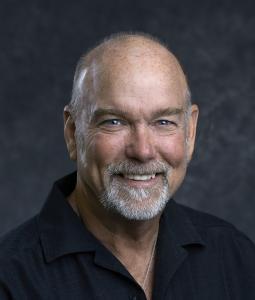 Creative Director, iFranchise Group
As the Creative Director for iFranchise Group, Tuke is responsible for designing and developing franchise marketing materials for the firm's franchisor clients. He has designed franchise marketing materials, including a wide variety of print and electronic brochures, whitepapers, flyers, and more, for clients across a range of industries, such as B2C personal services, B2B services, retail, technology and foodservice. He also oversees graphic design and production coordination for corporate marketing materials for iFranchise Group and its affiliate company, TopFire Media.
An award-winning dynamic creative professional and strategic innovator with over 40 years of experience, Tuke has successfully directed complex projects, developed strategies and managed high performance teams in challenging environments. He is experienced in analyzing needs, identifying trends and conceptualizing processes to strengthen and support overall project development, including advertising, brand strategy, collateral materials development, packaging, web design and social media.
Prior to joining iFranchise Group, Tuke owned and operated Combustion Point, a full service advertising agency and design firm offering advertising, web design, social media, corporate ID, branding, print design, brochures, direct mail, package design, POS, outdoor, real estate sales center display and design, as well as TV and radio ad services.
He was also National Brand Manager for BCI Acrylic / Bath Planet, a leading Chicago suburban-based manufacturer and distributor of acrylic bath systems. Prior to that, he was Partner/Vice President/Creative Director for Firestar Communications, a privately held advertising agency offering global advertising services to real estate and banking clientele, and President & Creative Director of LCI, a full service advertising agency and design firm based in the Chicagoland area.
With a Bachelor of Fine Arts degree from Northern Illinois University, Tuke's notable client work includes projects with companies such as Perkins Restaurant & Bakery, Dine Brands (IHOP & Applebee's), River Street Sweets, McDonald's, Harley-Davidson, Sara Lee, Taco Bell, Pizza Hut, Pepsi, Coors, Chase Bank, New Century Bank, Coldwell Banker, Johnson Controls, Cummins Engine, Navistar, International Harvester, Peterbilt, Route 66 Raceway, Payton/Coyne Racing, Genieco, NexGen Financial Partners, Ritz-Carlton, Centrum Properties, Marathon Development, Metropolitan Real Estate, Koenig & Strey, OPUS, Draper & Kramer Real Estate, MBRE, Turfscape, California Cordials, Cambridge Homes, Total Nutrition, V&V Supremo Foods, ValvTect Petroleum, Sheaffer Pen, The Witt Hotel and The James Hotel.