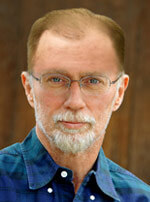 Video Production
iFranchise Group, Inc.
Mr. Pelock helps clients tell their unique stories through video and digital media. Over the course of more than 30 years Mr. Pelock has directed, shot, and edited numerous franchise sales videos. He has also created franchise training and operational videos, as well as TV commercials, infomercials, and pieces for kiosks and websites.
During his career, Mr. Pelock has worked with a wide variety of franchisors, from start-ups to Fortune 500 companies, across a range of industries. Some of his clients include Flying J, Auntie Annie's Soft Pretzels, Fred Astaire Dance Studios, ProShred, Perkins Restaurant & Bakery, Two Men and a Truck, and Fannie May Candies.
Mr. Pelock's award-winning long and short-form work in the commercial, TV and motion picture industries include projects for Budweiser (Budweiser Made in America, Bud Light, Busch Beer, Anheuser-Busch, Bud Light Platinum, Kirin Beer), Irwin Naturals, New Wave Oven, and many more.
Mr. Pelock has also been involved with projects for studios and networks such as Disney, PBS, Sony, TLC, Warner Bros., as well as nationally syndicated TV shows like Power Rangers, Ebony Jet Showcase, and JJ the Jet Plane.