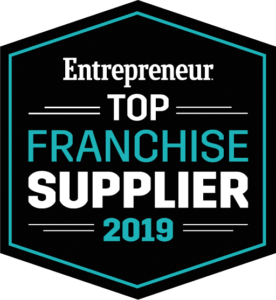 iFranchise Group is Entrepreneur's Top Franchise Consulting and Development Supplier for 2019.
As the #1 Supplier in the Franchise Consulting/Development category according to Entrepreneur, iFranchise Group brings a wealth of franchise expertise to the table, backed by decades of combined experience working with hundreds of franchise systems.
Proud to be #1.  Entrepreneur's inaugural ranking for franchise suppliers was in 2018, and 2019 marked the first time the Franchise Consulting/Development category was included, with iFranchise Group securing the top position. The independent survey of over 500 franchisors sought to identify suppliers to the franchise community who were then scored based on satisfaction ratings.
Read the press release about this recognition!
Contact us today to learn more about the better way to franchise your business. WITH A PROVEN INDUSTRY LEADER.