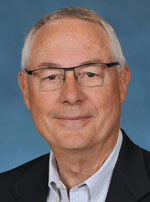 Senior Consultant
iFranchise Group, Inc.
Tommy Clark has over 25 years of experience in franchising, including senior franchise management positions with two large franchise companies. In addition to holding senior franchise positions, Mr. Clark has extensive operations management knowledge in both mobile and fixed-site retail operations in the U.S. and Canada.
Prior to joining the iFranchise Group, Mr. Clark led the completion of the conversion of 4,200 Snap-on Tools Dealers in North America generating over $1.5 billion in system sales. Mr. Clark's primary responsibilities included program design, franchise sales, franchise marketing, new franchisee training, franchise relations and advisory councils, and franchise administration. Mr. Clark also had operating and P&L responsibilities for business units in Snap-on generating $300 million in annual system sales.
Based on the successful conversion and launch of the franchise program at Snap-on, the Snap-on franchise was recognized by Entrepreneur magazine as the Best New Franchise, Best Home Based Franchise and the third Best Overall Franchise opportunity in their annual "Franchise 500" edition. Since the program launch in 1991, the Snap-on franchise has maintained a consistently high rank in Entrepreneur magazine's "Franchise 500 Edition" as one of the top 25 franchise opportunities in North America and one of the top 10 home-based franchises. Snap-on Tools was named the number one franchise in 2012 by Forbes Magazine "Top 20 Franchises For The Buck."
Mr. Clark's experience also includes leading the franchise development efforts for Pearle Vision Centers, which he helped grow to a 1,500-unit franchise system.  Mr. Clark's experience with medically-related businesses also includes a stint as COO for the rehabilitation group associated with the Texas Back Institute in Dallas, Texas – which is still considered by many to be one of the best spine clinics in the U.S. During his tenure with that organization, Mr. Clark also authored a chapter, "Business Considerations in Establishing a Work Rehabilitation Center," that was included in the published book, Rehabilitation of the Spine – Science and Practice.
As a franchise business consultant, Mr. Clark offers expertise in system conversion, dealer conversion, franchise strategy, program design, development and turnaround, franchise support, training programs, web-based lead management, mobile franchising, medical franchising, product sales franchising, and high-volume franchise sales – with recent experience in managing growth at a rate of more than 500 units per year.
Mr. Clark completed his undergraduate studies at the University of Arkansas and received his MBA from Southern Methodist University in Dallas, Texas. He has also been an active member of the International Franchise Association for over 20 years. He currently teaches a franchising class to MBA students at the Business Leadership Center at S.M.U. Cox School of Business.