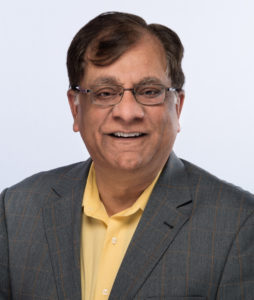 Senior Consultant
iFranchise Group, Inc.
Sunil Dewan brings 30 years of experience in building and leading restaurant, retail, real estate and consumer services businesses for companies including Jenny Craig, Ponderosa and Bonanza Steakhouses, Orion Food Systems, Banfield Pet Hospitals and Shurgard Storage Centers. He has built and managed businesses in multiple North American markets and in Asia, Europe, Middle East, North Africa and Australia/New Zealand.
Mr. Dewan's expertise includes strategic planning, general management, franchise development – including building internal sales, support and administration infrastructure, franchise operations and international growth.
As Vice President and Managing Director, International for Ponderosa Steakhouses he started-up and grew franchised operations in multiple international markets in Asia, Middle East and the Caribbean.
Sunil lived in Taiwan while serving as President of NOEC Corporation, a diversified company with restaurant, public relations, commercial real estate and trading businesses. Upon returning to the U.S., as Vice President, International he developed the international franchise business for Orion Food Systems, a vertically integrated, non-traditional/quick service food, food processing, and distribution company.
Most recently, Mr. Dewan was the Vice President, Worldwide Franchising for Homestyle Dining, the franchisor for Ponderosa and Bonanza Steakhouses. Prior to that as Vice President, Business Development for Shurgard Storage Centers, he created the Preferred Partner Program, a business to business services program designed to leverage the company's sales and operations infrastructure to support independent self-storage operators.
Mr. Dewan has also served as Vice President Franchising for Jenny Craig, Inc. where he managed the franchise network and as Senior Vice President, Charter Practices for Banfield Pet Hospitals where he built the franchise system and managed the company owned national wellness clinics.
He has also served as a franchisee – as the Master Franchisee of Hot Stuff Foods in Washington State.
During the course of his career, Mr. Dewan has completed several consulting assignments including building the franchise program for Proximo Games – a Brazilian video games wholesaler; developing the strategic growth and franchise infrastructure plan for Body Control – a Netherlands based chain of weight loss centers; and developing the plan for a Korean QSR concept for South Korea based Sempio Foods.
He holds MBA degrees in Marketing and Finance and for three years, served as an adviser to the Franchising Association of India.