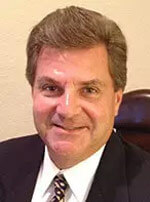 Senior Franchise Consultant
iFranchise Group, Inc.
Peter Capodice has quickly earned his preeminent reputation in the executive search industry by his strong commitment to delivering promised levels of client service and the nurturing of productive client relationships. An important key to his success is his ability to be flexible and effective in dealing with the ever-changing priorities and needs of his clients.
Prior to the formation of Capodice & Associates Predictive Performance, Mr. Capodice enjoyed a highly successful career in restaurant and hospitality management and held senior level executive positions at a major retail franchise chain. Capitalizing on his executive management experience and in depth industry knowledge, Mr. Capodice formed Capodice & Associates Predictive Performance with the goal of exceeding the current performance standards within the executive search industry. This vision combined with an unmatched understanding of the industry, client cultures and candidates personalities has allowed Capodice & Associates Predictive Performance to set a new standard as the leader in retained executive search in regard to depth of search, candidate quality, speed of service and matching candidates to client culture.
Mr. Capodice has successfully completed hundreds of executive level searches for companies as diverse as well funded start-up multi-billion dollar, multi-concept organizations. His placements have earned industry-wide recognition and the results generated by Capodice & Associates Predictive Performance candidates have been unprecedented for its clients.
In March of 2000, Mr. Capodice added a new dimension to the portfolio of services offered to his clients by integrating the world's leading competency based assessment into the search process. Since then thousands of the industry's most successful executives have been assessed and their behaviors identified. The result has added an elevated level of performance.
In 2010, Capodice & Associates Predictive Performance formed an alliance with the iFranchise Group and Franchise Recruiters giving employers and candidates access to one of the largest resources for franchise executives worldwide.
Mr. Capodice earned a degree from Florida International University in Restaurant/ Hospitality Management. Prior to his accomplishments in the executive search industry, Mr. Capodice was employed by The Pillsbury Company, Grand Metropolitan, PLC and D&K Optical.