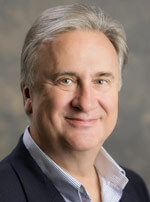 Senior Consultant
iFranchise Group, Inc.
Paul Rickels brings over 35 years of experience in building, maintaining and growing retail and restaurant franchise organizations. As the former Vice President of Operations with RadioShack, he was responsible for the franchise division with over 1,350 franchisees, both domestic and International, 100 direct report employees, and over $200 million in revenue. Mr. Rickels was responsible for new business development, brand compliance, training, communications, operational support, and revenue growth. Developing strong franchisor franchisee relationships through communications and transparency has always been one of his core strengths. Focused on communicating the company strategy and vision, Mr. Rickels has hosted training seminars and annual meetings with up to 3,500 attendees.
As Sr. Vice President of Franchising for Fuzzy's Taco Shop, Mr. Rickels was responsible for building out the team and supporting franchisees throughout the system. He installed and executed the training program for company and franchise operations, enhanced communications through a structured advisory group, increased visibility of all unit sales for franchise and company locations, unified menu offerings throughout the brand, solidified the Core Brand Standards, and developed a vendor-funded annual meeting. In addition, Mr. Rickels led and coordinated the effort to initiate a number of changes that helped position Fuzzy's Taco Shop for long-term growth. During Mr. Rickels' tenure he grew the brand from 32 to more than 100 locations open or under development.
As the Vice President of Brand Resources with Ichor Restaurant Group, Mr. Rickels was responsible for company and franchise operations, and the culinary and training teams. He built out the field support team for franchise and company growth, developed succession planning and documented career paths for all positions, consolidated all support materials online, implemented plans for consistent quality control audits, installed mystery shops, and developed syllabus-led training for all new general managers and franchise locations. Mr. Rickels improved communications throughout the organization hosting monthly executive team meetings, weekly district manager reviews, and support team meetings.
Mr. Rickels holds a B.A. in Communications and a minor in Business from Otterbein University in Westerville, Ohio. He has also completed Texas Christian University's "Managing Managers" course and Babson's Executive Training program, "Strategic Planning and Management."