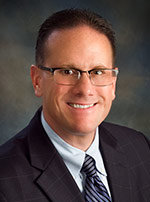 Senior Consultant
iFranchise Group, Inc.
As a Senior Franchise Consultant for the iFranchise Group, Mr. Svancarek specializes in implementing individualized expansion strategies for clients across all industries. Mr. Svancarek started as a franchise consultant in 2004. He has spoken to thousands of organizations to help determine franchisability and expansion potential. He has also advised hundreds of business owners on their franchising endeavors. Some companies of note that he has worked with include: Monster Mini Golf, Keep Flippin' Gymnastics, FotoQuick, Blinds By Noon Shutters Real Soon, Protigent Staffing, Blue Chip Cookies, Girly Girlz Tea and Trinkets, Freedom Laser, Eagle Shield, Yezco Concrete Polishing, and Sightmind.
Mr. Svancarek's career began in the health and fitness industry. During that time he successfully operated his own business for eight years, providing wellness services to hundreds of clients.
Mr. Svancarek also has nonprofit experience, having worked for the American Heart Association. He worked with scores of Fortune 1000 companies to implement lifesaving training. Among his successes, he coordinated CPR training for more than 15,000 Walgreens pharmacists in all 50 states.
Mr. Svancarek then moved to Cintas (NASDAQ: CTAS) in the first aid and safety division. In this role he worked with companies and business owners on their first aid and compliance programs. Mr. Svancarek is an expert on OSHA compliance, first aid and OSHA related training programs, and public/private access to Automated External Defibrillator (AED) programs. He is an American Heart Association First Aid/CPR/AED Heartsaver instructor.
Mr. Svancarek has a Bachelor of Science from the University of Illinois at Urbana-Champaign and an MBA from DePaul University's Kellstadt Graduate School of Business.