Franc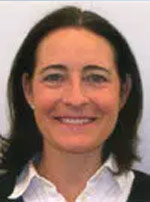 hise Operations Consultant
iFranchise Group, Inc.
Keri DesCoteaux has consulted with dozens of companies in their process of preparing to franchise. Through her review and analysis of clients' current business operating procedures, Ms. DesCoteaux is able to provide advice on the changes needed to ready the business for franchise expansion. Ms. DesCoteaux has performed operations consulting services for companies in a wide variety of industries including foodservice, advertising, entertainment, personal and business services, and professional consulting.
Prior to working at the iFranchise Group, Ms. DesCoteaux spent over 10 years as a business owner. She has owned and operated a furniture manufacturing business as well as a retail furniture establishment. This experience provides Ms. DesCoteaux with a practical understanding of the challenges of operating a business on a day-by-day basis and the tools that can be employed to improve returns.
Ms. DesCoteaux has deep experience as both a writer of business documents and a project manager. She has direct experience working as a Grant Writer preparing grant applications and grant project reporting documents for submission to various U.S. agencies.
iFranchise Group clients benefit from Ms. Descoteaux's expertise gained through her experience working with businesses in all stages of development and growth, from start-up to established Fortune 500 companies.
Ms. Descoteaux earned her Bachelor's Degree at the University of Illinois, Champaign.