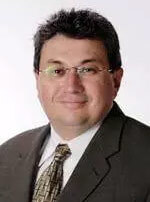 Franchise Operations Consultant
iFranchise Group, Inc.
Mr. Bargas has more than 20 years of direct experience in retail and franchising operations and training. Prior to joining the iFranchise Group, Mr. Bargas served as Director of Franchise Development and Operations for Famous Famiglia Pizzeria, an iFranchise Group client. During his tenure with Famous Famiglia, Mr. Bargas was largely responsible for its growth from a twelve-unit operation to a franchise with over 200 units open and in development. While he was there, Mr. Bargas oversaw the early implementation of the franchise program and built the training and operational infrastructure for the entire franchise program. He joined the iFranchise Group when the DeBartolo Organization purchased a significant equity interest in Famous Famiglia.
Prior to working for Famous Famiglia, Mr. Bargas served as Midwest Regional Director for Auntie Anne's Hand-Rolled Soft Pretzels, a 900-unit international franchisor. In that role, he helped guide the company's expansion in the Midwest from a handful of stores to more than 150 locations. Mr. Bargas was credited with developing new operational and training approaches that were implemented throughout the system.
Mr. Bargas began his career with OfficeMax, where he developed the operational materials for the business and helped found their "Train-the-Trainer" program. The Train-the-Trainer program assisted OfficeMax in its successful absorption of two other major office-supply corporations on the East and West Coast. Mr. Bargas also headed up a team that innovated and implemented the home-delivery system for OfficeMax that is still in use today.
Mr. Bargas holds a BA from Southern Illinois University.