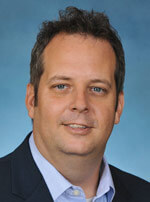 Senior Consultant,
Operations & Training
iFranchise Group, Inc.
Mr. Green brings to the iFranchise Group a wealth of operational experience obtained from his work for over the years with companies ranging from small businesses to Fortune 100 companies. Mr. Green has written Franchise Operations Manuals and developed training programs for companies in the food service, retail, medical, and service industries.
Throughout his career, Mr. Green's responsibilities have ranged from implementing inventory tracking systems, authoring methods and procedures, and training co-workers on new-product offerings. His experience includes a supervisory role for a statewide government contractor as well as training and managerial responsibilities at SBC. While at SBC, Mr. Green played an integral role in supporting the sales staff, including sales support and training, as well as identifying and implementing best practices company-wide.
Mr. Green holds a Bachelor of Science degree from the University of Illinois at Chicago.