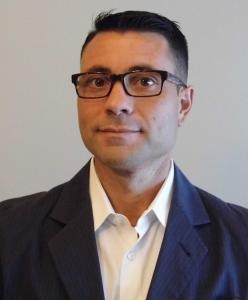 Franchise Feasibility & Research Consultant
iFranchise Group, Inc.
Emiliano Jöcker has a business background that encompasses areas of retail business management, consumer service business operations, insurance law, franchising, and more.
A native Spanish speaker, Mr. Jöcker works with iFranchise Group's Spanish-speaking prospects and clients, and provides franchise feasibility assessments for prospects throughout North and South America.
Also, as a research consultant for iFranchise Group, Mr. Jöcker's role includes performing primary and secondary research through the benchmarking and the conducting of interviews across multiple franchise concepts and preparing reports for franchisor clients. He has consulted on franchise projects for a variety of companies and organizations, such as Charter Fitness, Dale Carnegie Training, Havaianas, Mosquito Shield, Newk's Eatery, Paralyzed Veterans of America, Shelf Genie, Swarovski, and others.
Mr. Jöcker's experience in franchising includes working on both the franchisor and franchisee side of a multi-national home improvement company. During his career with Bath Fitter, Mr. Jöcker managed corporate and franchise operations in various regions of the country. He was responsible for branch start up and ongoing operations, including the hiring and training of staff at all levels, client project management, customer service, inventory, monitoring of P&Ls, and more. Prior to his career at Bath Fitter, Mr. Jöcker also worked for various retail and service related companies, including inventory, sales, operations, and management for multiple duty free locations at one of the country's busiest international airports.
Mr. Jöcker's background includes studying law at the University of Buenos Aires and working for an insurance law firm that handled claims and cases throughout Argentina. He is also a fifth degree black belt in karate, with more than thirty years of practicing the discipline, and has taught martial arts and fitness classes to students of all ages.