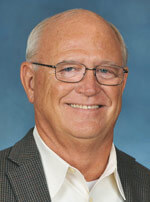 Senior Franchise Consultant
iFranchise Group, Inc.
Mr. Kolinek has nearly 30 years of restaurant and franchise experience and spent his career growing the Schlotzsky's chain of fast-casual specialty sandwich restaurants. During his tenure, the chain grew from a handful of units to a 750 unit franchisor operating out of 37 states and 9 foreign countries. He has served in almost every operational role for the company, including Senior Vice President of Restaurant and Franchise Operations, Senior Vice President of Franchise Relations, Field Supervisor, Vice President of Strategic Initiatives, Vice President of Real Estate, and was a Board Member of the National Advertising Fund, providing him with a broad based knowledge of almost every aspect of restaurant and franchise operations for his work as a franchise business consultant.
Specifically, Mr. Kolinek was responsible for the selection and roll out of the Point of Sale system used by all franchised and company-owned restaurants. He was responsible for the implementation of Sales Reporting Audits and assisted in Brand Licensing.
In his work with franchise relations, Mr. Kolinek assisted with the integration of Schlotzky's associates into the culture of the parent company, Focus Brands. He updated the Schlotzky's operations manuals, franchisee handbook and opening training manuals. He conducted personal negotiations with non-compliant franchisees and worked in a leadership role for franchise best practices.
Mr. Kolinek attended Texas State University. In 2010, he received the prestigious Certified Franchise Executive (CFE) designation from the International Franchise Association.