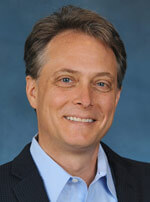 Managing Director,
Franchise Operations & Training
iFranchise Group, Inc.
Mr. Levy has worked with hundreds of companies in preparing their operations for franchising. His consulting work has included the preparation of franchise operations manuals that documented the business practices, standards, and procedures; the development of franchisee training programs and ancillary training materials; and the development of strategic plans for companies such as Bridgestone/Firestone. In his career, Mr. Levy has personally consulted with some of the world's largest and most successful companies including Texaco, IBM, Circle K, Guinness Brewing Worldwide, InBev, Charles Schwab, T-Mobile, Fidelity Investments, British Petroleum, and Ace Hardware. Mr. Levy has experience authoring franchise operations manuals for international concepts as well, including businesses franchising in Canada, Mexico, the Far East, the Middle East, and Europe.
As Director and Vice President of Operations and later as Executive Vice President for a prominent franchise consulting firm for more than six years, Mr. Levy was responsible for the quality control function of the entire department. In this role, Mr. Levy supervised all projects that were in-house and reviewed every manual written by the operations consultants prior to their delivery to clients.
In addition to his consulting engagements, Mr. Levy has worked as a Regional Director with Auntie Anne's, Inc., a 1,000+ unit chain of mall-based pretzel operations. In this role, Mr. Levy was responsible for overseeing firsthand the franchise sales, site selection, construction, training, and field consulting activities in the Midwest. During his tenure, the Midwest region grew from 5 to 50 locations and enjoyed the highest sales-per-store average of any region.
Mr. Levy has lectured on the topic of franchising at universities and at business conferences throughout the United States and internationally. Mr. Levy holds a bachelors degree from the University of Illinois and attended Northern Illinois University's Graduate School of Business.