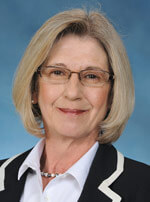 Senior Franchise Consultant
iFranchise Group, Inc.
Ms. Moorhouse has been involved in the franchise industry since 1983.  She has personally consulted with a wide range of franchise organizations in the U.S. and abroad, including Nothing Bundt Cakes, Hot Head Burritos, Spirit of Math, LemonTree, Board & Brush Creative Studios, Uni-K-Wax, Game Truck, Mac Tools, Savory Spice Shop, Tommy's Express Car Wash,  Parable Group, drybar, Smart Start, White Hen Pantry, Delta Disaster Services, Teriyaki Madness, Wings, Etc., eMilios (Mexico and S.A.), and Jollibee (Philippines, Middle East, and U.S.).
She has also been an integral part of the project team for prominent franchise companies such as Amoco, Bridgestone/Firestone, British Petroleum, Chem-Dry, Chevron (Foodini's), Circle K, Dippin' Dots, Friendly Ice Cream, Hair Club for Men, PIP Printing, Southwestern Bell, Texaco, and WesterN SizzliN Steakhouse.
Ms. Moorhouse is an expert in prototype development, operations analysis, profitability strategies, and strategic planning.  She holds a bachelor's degree from Valparaiso University and attended Purdue University's Graduate School of Business.