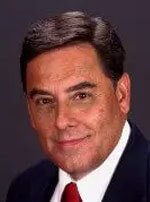 Senior Franchise Consultant, International
iFranchise Group, Inc.
Charles (Charlie) Weeks provides franchise and brand development project services for iFranchise Group clients.
With over 30 years of experience in international business management and development of global franchise systems his career encompasses a comprehensive experience in the Restaurant, Foodservice and Franchising Sectors and an impressive track record with significant U.S. and non-U.S. franchise systems, including among them Outback Steakhouse International (OSI Restaurant Partners, LLC), Pizza Hut Intl. (PepsiCo Foodservice International), Popeye's & Church's (AFC Enterprises), A&W & Long John Silver's (acquired by YUM! Brands), and Europe's Foster's Hollywood Restaurants (now owned by the Zena Group, a YUM Brands Franchisee).
Mr. Weeks' expertise lies in the areas of turnkey project execution and management; operational controls; team building and training; concept development, advertising and promotions; market research; and franchise relations. He has inaugurated and audited hundreds of restaurants around the world, and has opened many new markets on behalf of major foodservice brands.
Most recently Mr. Weeks headed up the Franchise / Joint Venturing expansion effort at Outback Steakhouse International focused heavily on China, Russia, Japan and countries in the targeted regions of the Middle East and Latin America. During Mr. Weeks' two-year tenure five country markets were added to the worldwide coverage with three major deals in Japan and China progressing toward completion.
Mr. Weeks, prior to joining Outback International in September 2007, operated independently for five years as the principal of his own company, Weeks International Interprises. Franchise development projects included Payless Shoe Source, REMAX – Mexico, the Kenan Institute Asia (KIASIA) and EGS in the role as Senior Director, promoting the growth of clients such as Carl's Jr. in targeted International markets. His client focus on Jan-Pro International resulted in Master Franchise contracts for three countries in an 18-month period.
From 1997 through 2001, Mr. Weeks was the Vice President of International Development and Operations for Yorkshire Global Restaurants — covering the markets of the Middle East, Europe, and Latin America. He initially supervised the operations of A&W All American Food Restaurants in UAE, Saudi Arabia, Qatar, Kuwait, and Egypt. In 1999, he introduced Long John Silver's into Kuwait. While in this role, Mr. Weeks lived in the Gulf Region approximately three months out of each year.
From 1993 through 1997, Mr. Weeks was Vice President of International Development for AFC Enterprises, and was responsible for the worldwide development of Popeye's Chicken and Biscuits, and Texas Fried Chicken. In this role, Mr. Weeks was responsible for the development of Popeyes in all of the Gulf States, and worked extensively in the markets of UAE, Saudi Arabia, Qatar, Kuwait, Egypt, Jordan, and Pakistan. During these years, Mr. Weeks lived in the Middle East approximately 6 – 8 weeks out of every year. He added 1,200 new international restaurant commitments in 24 countries during his tenure.
Mr. Weeks has a long resume of speaking engagements for the IFA and has served as an instructor for the International Franchise Institute of Nova Southeastern University, the Francisco Marroquín University of Guatemala, the Julio Gravito School of Engineering of Bogotá, Colombia, and for the IFA International Certified Executive courses.
Mr. Weeks has lived and/or worked in 24 countries in Europe, the Middle East, North Africa, the Americas, and Asia. He is fluent in Spanish, and holds a Bachelor of Science degree in Marketing from Arizona State University, and completed his postgraduate work at the Thunderbird School of Global Management.