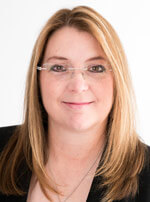 Senior Content Developer
iFranchise Group, Inc.
Ms. Scarlett brings extensive experience in franchise content marketing, franchise sales, communications and copywriting to iFranchise Group and TopFire Media clients. She is an entrepreneurial, creative content manager and content creator, specializing in the franchise industry since 2013. Her work includes content creation and management with expertise in franchising and business startups, corporate/professional communications, business and feature writing, campaign writing, script writing and video production, advertorial and promotional copy, press releases, web content, newsletters and more. She is also the author of Off the Couch, Back to Business: A Guide to Success after Setback (HMSI Publishing, 2011).
Prior to joining iFranchise Group, Ms. Scarlett was Franchise Content Development Manager for Neighborly (formerly The Dwyer Group). She provided content marketing for 13 of The Dwyer Group family of home service franchise brands, a system that had grown to include over 1300 franchise units. She also launched local public relations campaigns for over 30 new franchisees within the Protect Painters brand. She is a prolific blog content writer with an exceptional understanding of lead generation through content strategy.
Other publications where Ms. Scarlett is published include Huffington Post, HLN.com, The Ann Arbor News, Annarbor.com, The Saline Reporter, Patch.com, Skipping Stones Magazine, Heritage News, The Business Advocate, guru.com, successfulwomenweekly.com, Sports For Chicks, and HerGameLife.
Previous advertorial clients include: Franchise Times, IKEA, Bivouac, Sarah's Bridal, Auto Dealer Series (Mack Buick, Randy Wise Chevy Buick, Varsity Ford, SESI Ann Arbor, others) Huraibi Research Institute, Active One Builders, Brecon Grille, Spotted Dog Winery, The Bling Thing, Ten Thousand Villages, Jazzercise, Lewis Jewelers, Pandora, Metabolic Weight Loss, Learning Express, Malhotra Center for Plastic Surgery, Ann Arbor State Bank, Fluke Hearing, and more.