Join Mark Siebert, iFranchise Group CEO, on Monday, October 27, 2014 at 11:00 AM Central Time for a live webinar on Franchisors Are Not Co-Employers.
Recent legal and regulatory attempts to redefine franchisors as co-employers with their franchisees have set much of the franchise world in a panic.  Despite these new initiatives, the hallmarks of the franchise model will not change.  This webinar, hosted by iFranchise Group CEO Mark Siebert, will discuss the continued strength of franchising as a business expansion tool.  Mr. Siebert will provide practical steps to avoid the threat of a co-employment designation and to assist current and future franchisors in identifying and implementing best practices for their franchise systems.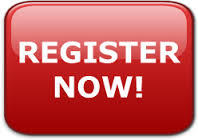 For more information on the webinar or iFranchise Group services, call (708) 957-2300.